I was fortunate to host the 2nd edition of my Art, Jollof & Champagne showcase series on Saturday, November 3rd, 2018 in Toronto.
It was another sold out event that had over 150 guests in attendance.
Art, Jollof & Champagne is a travel photography and food exhibition hosted by myself and Chef David to showcase certain countries we've been to and to narrate our experiences through photographs and food.
Golden Sands

– Tolu Akanni
Golden Sands was the Photography Collection I produced in large canvas prints. Then I had a collection of Post Cards in small card prints which consisted of street photographs. I asked guests to caption each one of these post cards based on their interpretation of the narrative and it was quite an engaging exercise.
There was a talk-back session hosted by award winning fashion photographer, Osato Erobor, and the audience got a chance to ask myself and Chef David about our work and the food/photos we showcased.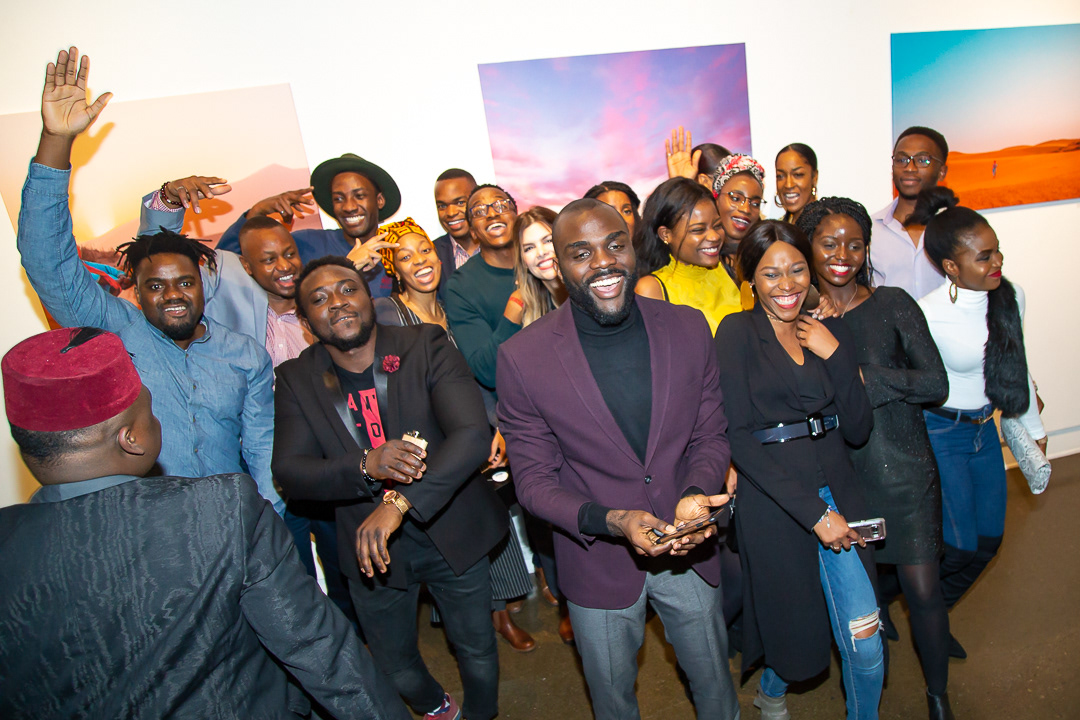 As usual, Chef David stunned the audience with the food showcase where he dished out Jollof with a Moroccan Tagine inspired sauce.